Your eFUEL switching DC Power Supply is designed to use household AC power source to power equipments that required DC power. The eFUEL converts standard household power 100-240V AC to 12-18V DC power and can supply up to 30 amperes of continuous power.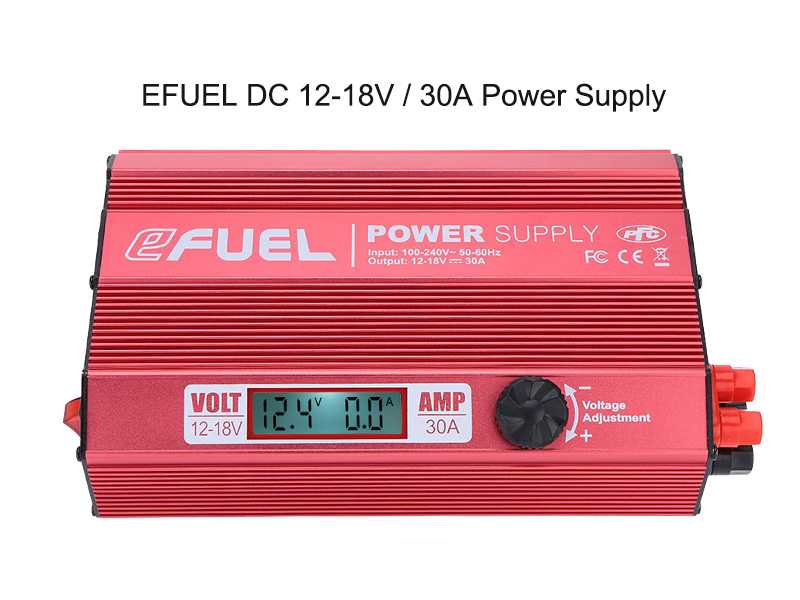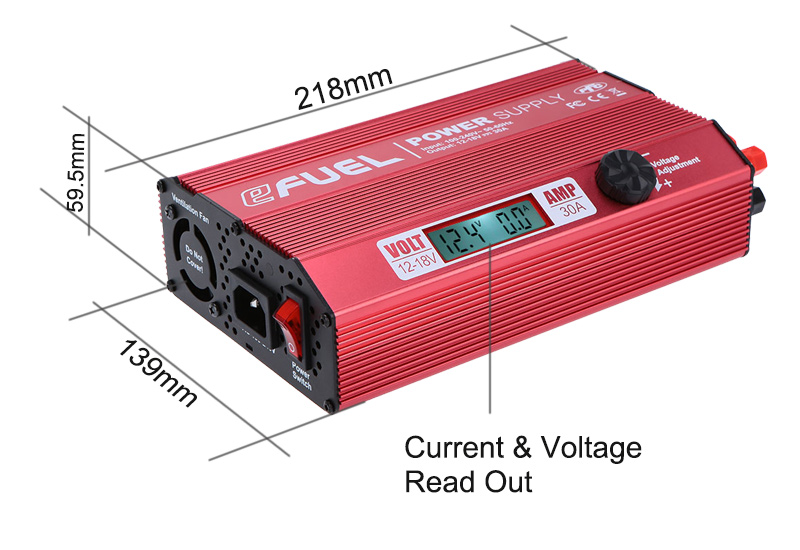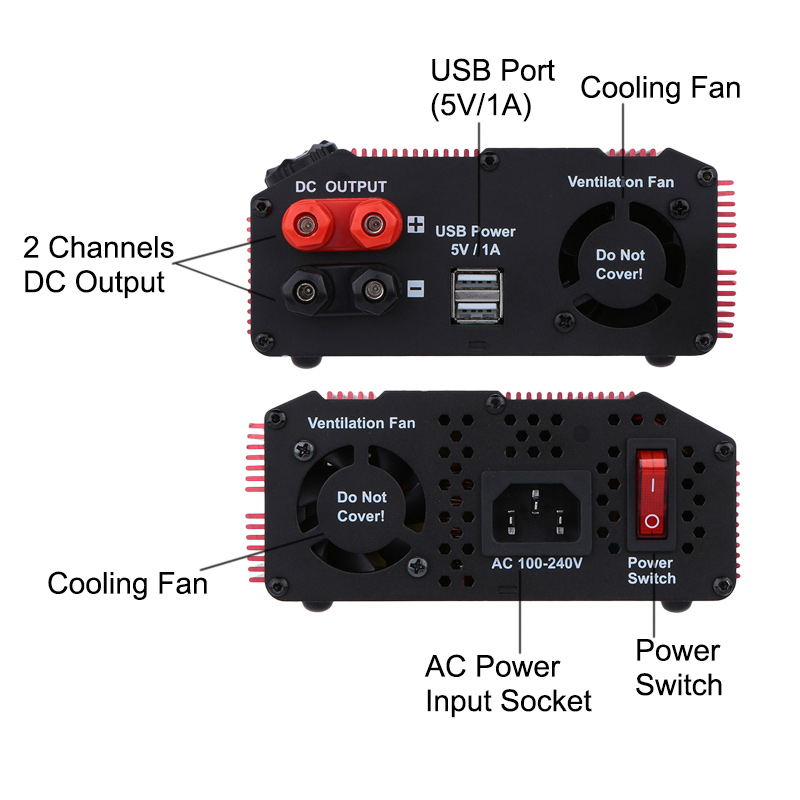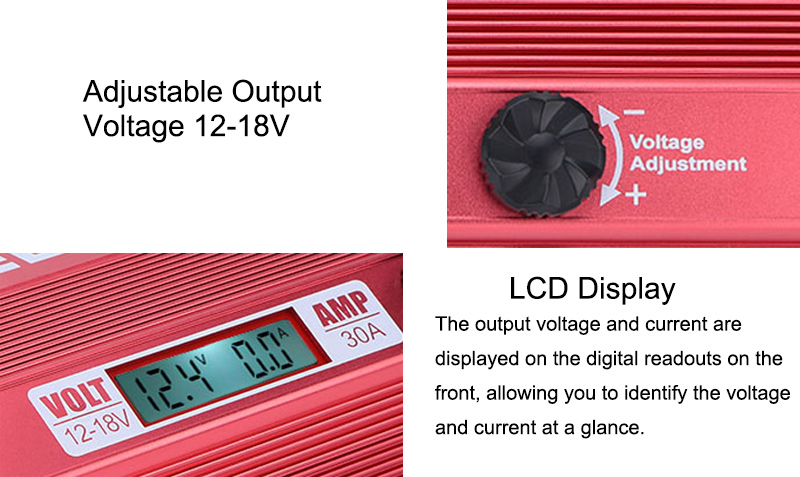 Features:
Two DC power outputs, up to 30 amperes.
Output voltage adjustable 12-18V.
Large LCD indicates voltage and current amperes output.
Two USB ports, 5 volts, 1000mA total for MP3 player, mobile phone and digital cameras.
Smart cooling fan.
Over temperature protection.
Over loading protection.
Short circuit protection.
Specifications:
Item brand: SKYRC
Item model: eFUEL 30A
Voltage: 100-240V AC
Plug: EU/UK/US (optional)
Input AC Frequency: 50-60Hz
Output Voltage: 12-18V DC ±0.5V
Output Current: 30A±1A
Current Overload Protection: ≤31A 500MS
Input Fuse: 10A Fuse
Output Voltage Ripple: < 150MV
Power Efficiency: 89%
Power factor: >0.98
Over Temperature Protection: <65℃
Cooling Method: Cooling Fan
Operating Temperature: 0-40℃
Operating Humidity: 0-90%
LCD Display:
Voltage Precision ±0.3V
Current Precision ±0.3A
Dimensions: 218 * 139 * 59.5mm / 8.6 * 5.5 * 2.3in
Weight: 1578g / 3.5lb
Package information:
Package size: 33.5 * 19 * 10cm / 13.2 * 7.5 * 3.9in
Package weight: 1929g / 4.3lb
General gift box
Package list:
1 * SKYRC eFUEL 30A power supply
1 * Power cable
1 * English user manual